Early access for
busy makers.
Create a pre-launch waitlist, early access list in less than 60 seconds with Simple but powerful analytics and Launch Campaigns built-in. It's low-code so you can easily integrate it into any stack.
FREE access during the Beta. Let's shape the product together.
We made waitlists easy.
Dead Simple API Integration
One API call Low-Code Endpoint which can be called from any project or webhook integration.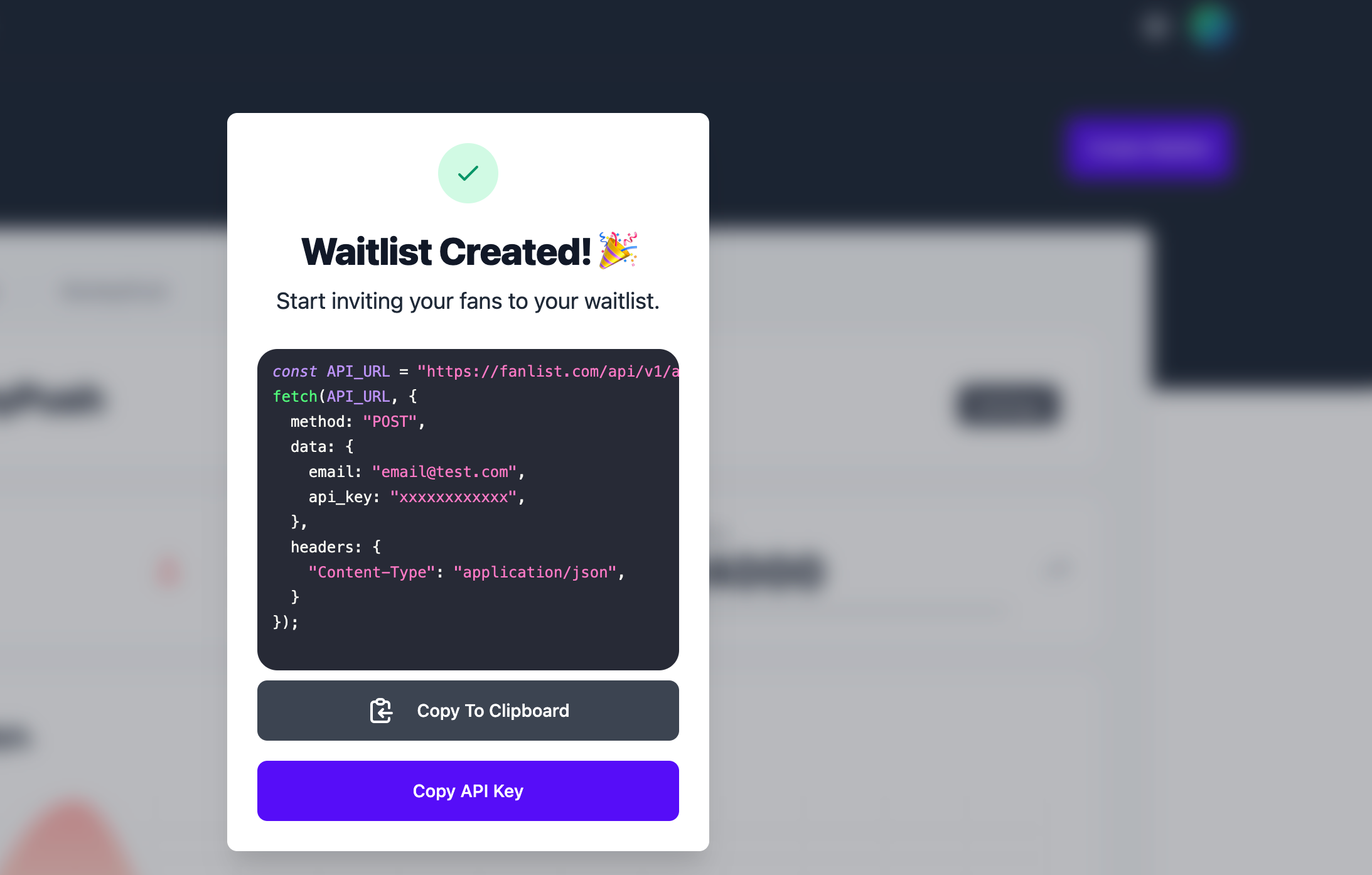 Simple and Powerful Analytics.
Know who is waiting for your product, when they joined, and how long they have been waiting. Who they referred and more. All in one place.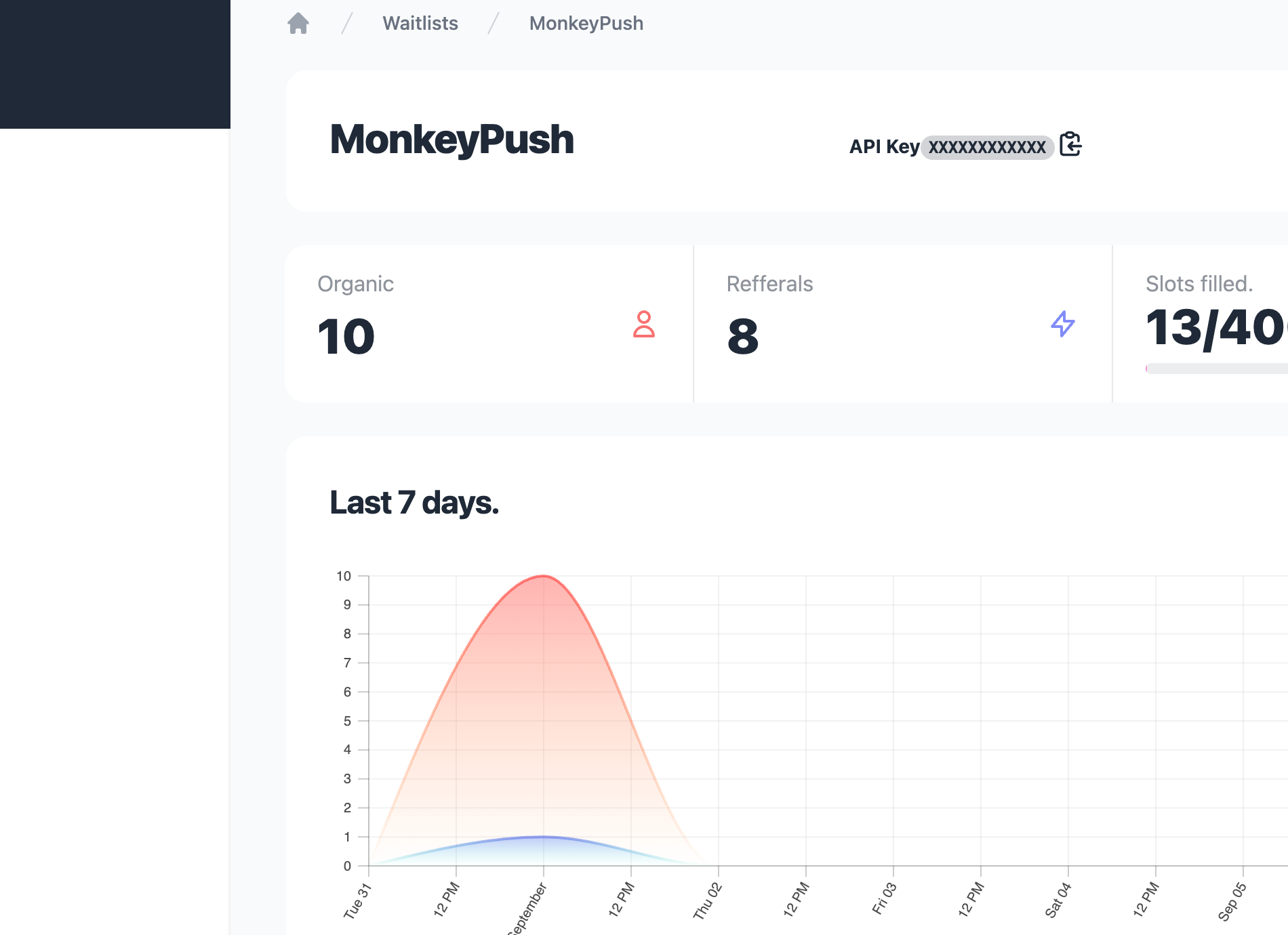 Welcome Emails and Pre-launch Campaigns.
Easily welcome your early users with customizable emails and engage your current users with product updates emails.
All the reasons to go with the us.
Just focus on the product we'll handle your fans for you.
Low Code API
A simple fetch request from any platform(stack) can get you going.
Verification Emails
We don't like spam, we don't like fake email and we do it without sending emails.
Fan Meta Data
Collect more than just email and name. Custom fields for better analytics.
Integrations
Connect events to CRMs and other services like Zappier with Webhooks.
Launch Campaigns
Send product updates to your fans and analyse their love all in here.
Accept Payments
Validate your product by charging users upfront. No BS validation powered by Stripe.
No Code Widget
Drag and drop customizable widget for all platforms. Make it yours.
Rewards
Reward your fans for inviting others. Different gamification stratergies.
FREE access during the Beta. Let's shape the product together.